Paintings
Posted on
02 Jun, 2019 13:06
These tulips were in a pot in my garden. The colour is stunning and I just had to paint them.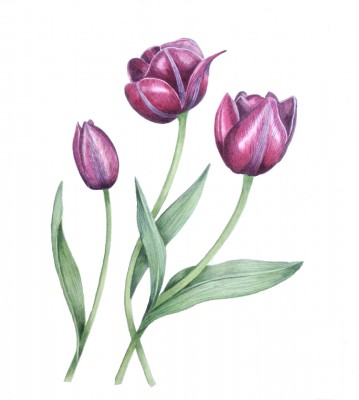 Paintings
Posted on
02 Jun, 2019 13:04
Common Vetch is a member of the pea family which has 13000 species. It is found on grassland, farmland and waste ground. Bitter vetch was one of the first domesticated crops grown by Neolithic people and Common Vetch is still used as livestock fodder today.
This is a painting I started a year ago but never quite finished. I have now tidied it up and added a little bee to fill the gap in the left hand corner.