Last week I attended weekend Colour Workshop at West Dean near Chichester with Mariella Baldwin. I chose a yellow flower to paint as yellow is a colour that is difficult to paint with and obtain the correct shadow colours. The course was excellent and I learnt a lot about working with colour e.g. mixing greys, colours for glazes, the way colours can be used for different effects.
The gardens were beautiful to walk in early mornings and evenings when we weren't painting.
I painted the Rudbeckia below.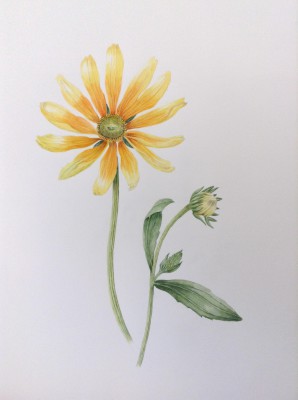 Below is a picture from the stunning gardens.